Main Street Stage – Monday, September 23 at 7:30pm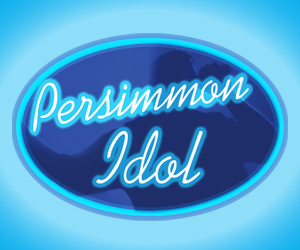 Litefm Persimmon Idol is set to showcase singing talent from the local listening area. The winner of Litefm Persimmon Idol will take home our *GRAND PRIZE PACKAGE (see below).
This years contest will feature two age divisions: YOUTH (10-17) and ADULT (ages 18 and up).
Youth Division Finalists
Lilly Bockting of Mitchell**
Karston Brim of Guthrie
Jimmy Gibson of Salem
Gracie Mullis of Bedford
Mckenzie Radcliff of Orleans
Titus Ray of Bedford
Gracyn Thompson and Clara Cook of Mitchell
**Winner in youth division
Adult Division Finalists
Adrienne Anderson and Natalie Lake of Bedford***
Tara Asbury of Mitchell
Billy Brim of Guthrie
Adam Crabtree of Paoli
Carrie Hardin of Bloomfield
Dewight White of West Baden
Dylan White of French Lick
***Winner in adult division
We welcome everyone out to cheer on their favorite performers. Litefm Persimmon Idol is FREE to the public to attend.
*Litefm Persimmon Idol Grand Prize Package
The Litefm Persimmon Idol winner from each division (youth and adult) will win the following GRAND PRIZE PACKAGE:
Litefm Persimmon Idol trophy
$300 cash prize
Litefm Persimmon Idol Rules
Contestants from previous years may enter the Idol competition again, however past year winners are not eligible to participate. 
If singing along with music, contestant will need to provide their own music (on CD) at prelims, no lead vocals on track. Contestant may use and provide their own instrument for accompaniment. Acapella singing is also allowed.
Contestants will need to provide lyrics to the song they will be performing. Please print and be prepared to present these lyrics at the preliminaries
Maximum song length of 4 minutes
Music/lyrics must be approved by officials before performance (no explicit language or message); discretion is up to WPHZ
If under 18, parental consent is needed in order for contestant to perform on Main Street Stage. Waiver will be sent home at prelims. If waiver is not presented with parent or guardian signature day of performance, contestant will not perform/compete.